Hotel in Avignon city center: Les Corps Saints
"Les Corps Saints** " hotel in Avingon is an independantly managed hotel, two star category. Located in 
Avignon city center, within the walls
. Ideal for a romantic escape, bteween friends or with the family in Vaucluse.
Our hotel  is located in front of "square Agricol Pergiguier", near the train station.
Book "clever": the online reservation website are good for having an overall look at hotels in the surroundings, but once you have made your choice, you will not find better prices than on directly  on the hotel website. You'll spare 10% on average compared to other prices.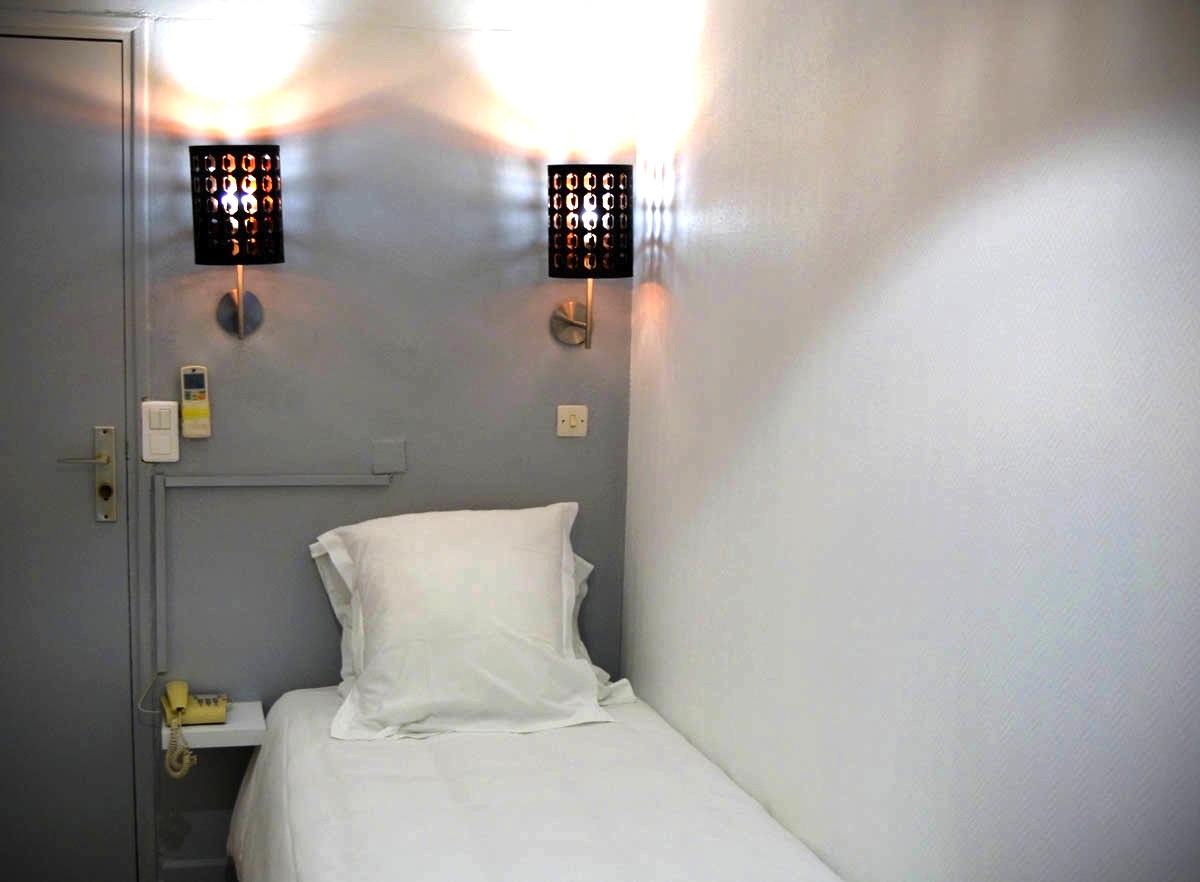 Single Budget Room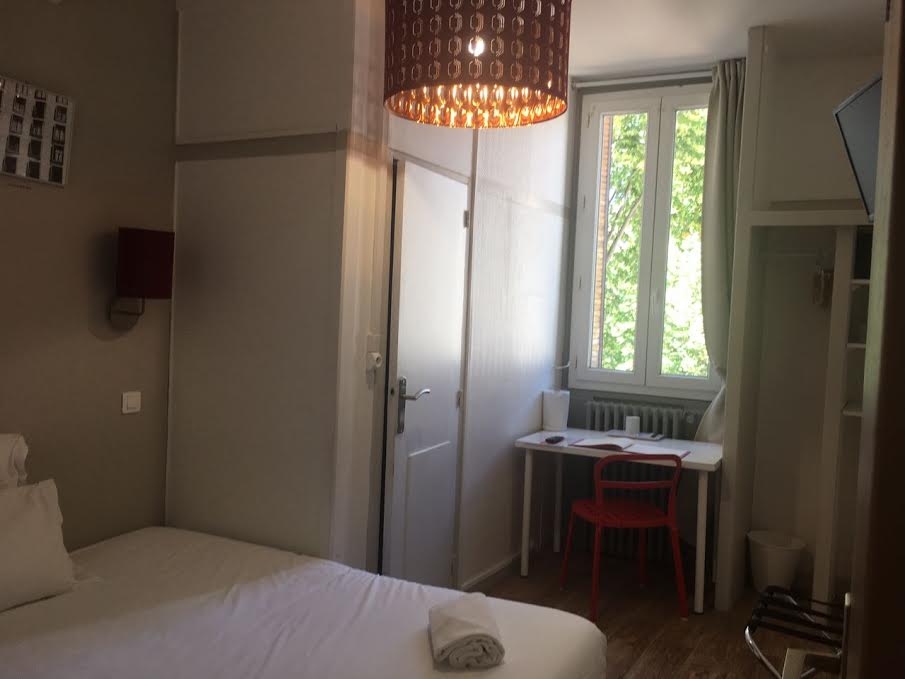 Single Big Room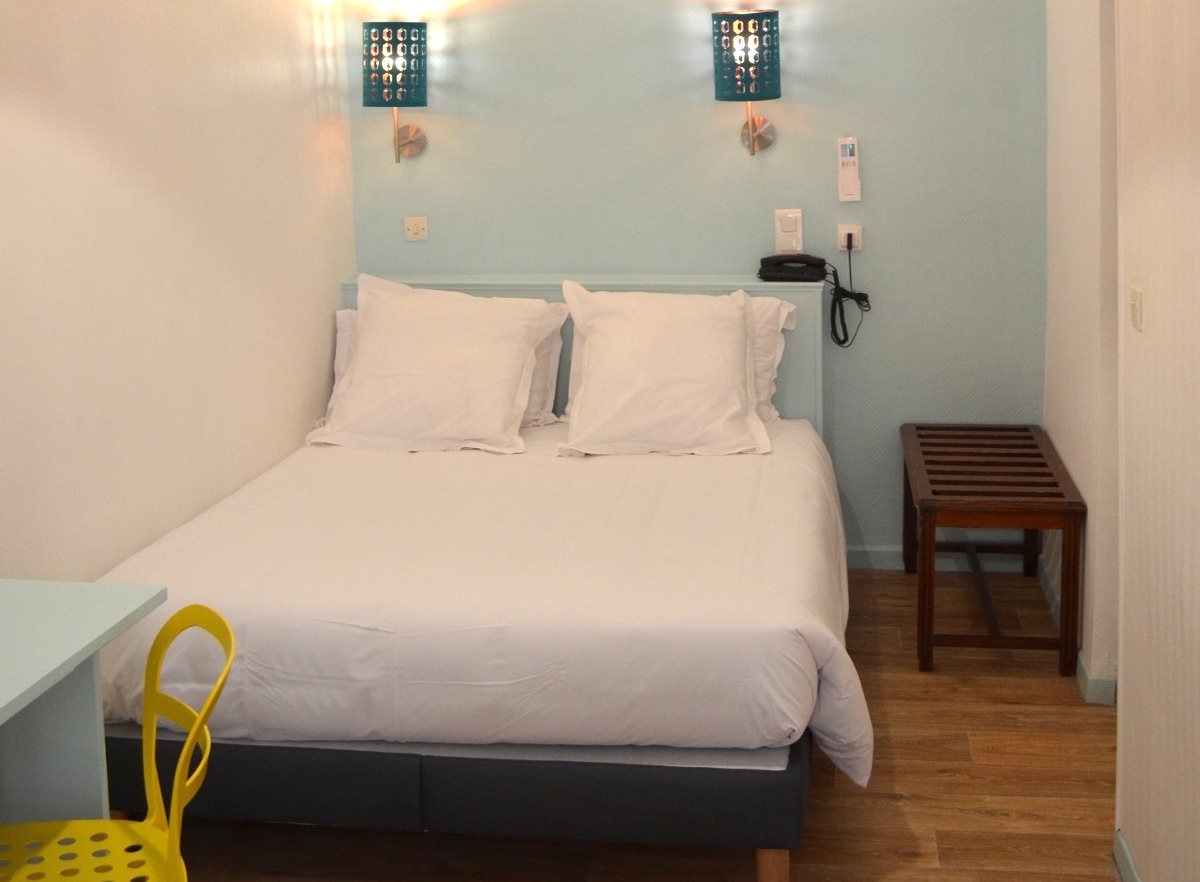 Double Room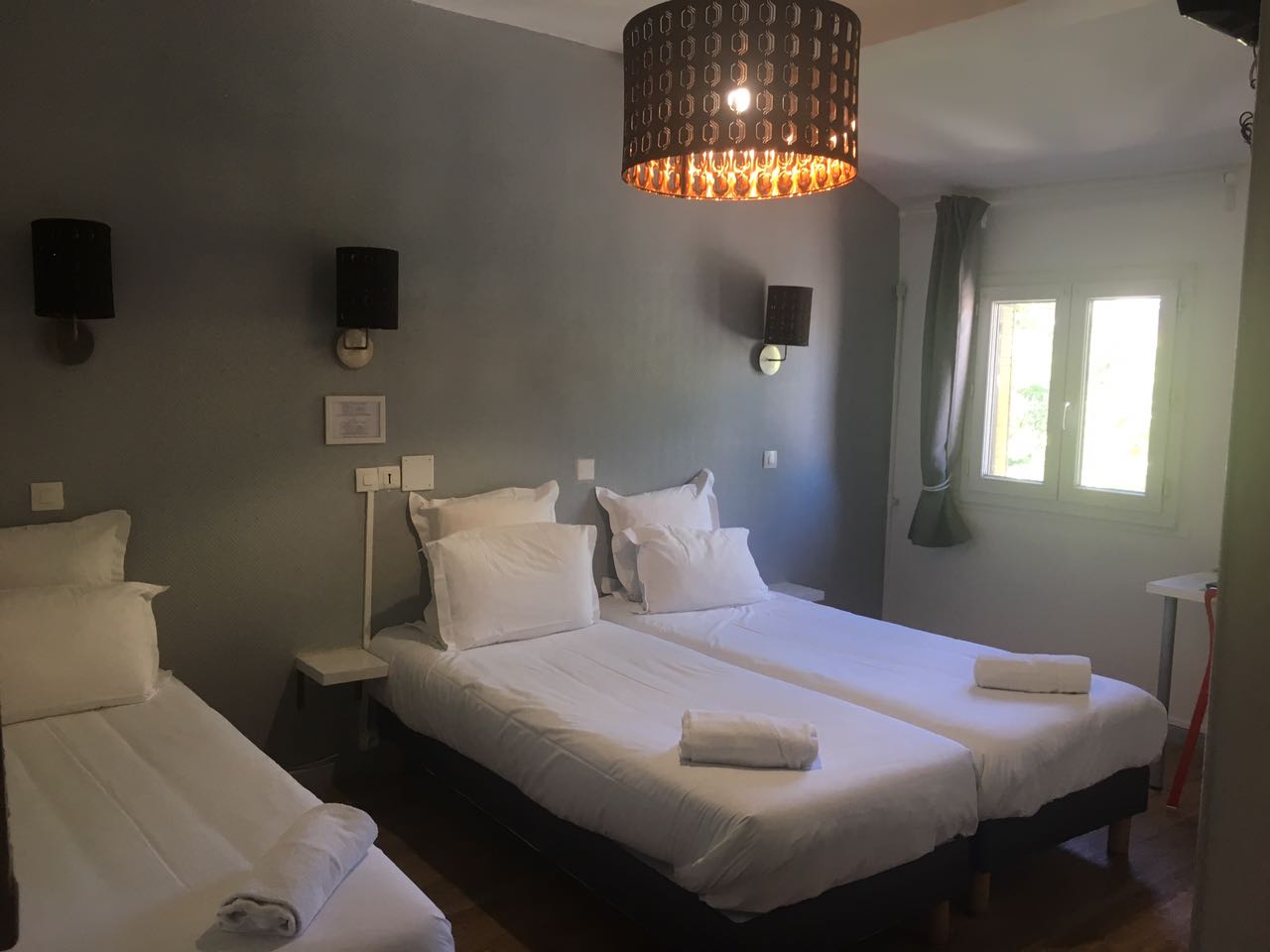 Triple Room
The reception is open from 7:30am to 8:00pm from April 1st to September 30th, and from 7:30am to 7:00pm from October 1st to March 31st 
Breakfast is served from 7:30am to 10:00am Monday to Friday and from 8:00am to 10:30am On saturdays and sundays
All rooms are equipped with A/C,  flat screen TV, a safe and a boiler. Every bathroom is equipped with an italian style shower + WC, a hair dryer and welcome products. 
The whole building is non-smoker.
Wifi is free and unlimited in the whole building
A backyard is available for parking bicycles.
We can help you carry your luggage up to the room. 
Private parking available
The reception is open from 7:30am to 8:00pm from April 1st to September 30th, and from 7:30am to 7:00pm from October 1st to March 31st 
Breakfast is served from 7:30am to 10:00am Monday to Friday and from 8:00am to 10:30am On saturdays and sundays
All rooms are equipped with A/C,  flat screen TV, a safe and a boiler. Every bathroom is equipped with an italian style shower + WC, a hair dryer and welcome products. 
The whole building is non-smoker.
Wifi is free and unlimited in the whole building
A backyard is available for parking bicycles.
We can help you carry your luggage up to the room. 
Private parking available
The reception is open from 7:30am to 8:00pm from April 1st to September 30th, and from 7:30am to 7:00pm from October 1st to March 31st 
Breakfast is served from 7:30am to 10:00am Monday to Friday and from 8:00am to 10:30am On saturdays and sundays
All rooms are equipped with A/C,  flat screen TV, a safe and a boiler. Every bathroom is equipped with an italian style shower + WC, a hair dryer and welcome products. 
The whole building is non-smoker.
Wifi is free and unlimited in the whole building
A backyard is available for parking bicycles.
We can help you carry your luggage up to the room. 
Private parking available